Hello! Are you starting to feel like you are really getting to know this year's line up of teachers?!!! Great!
We are back today with another teacher introduction!
Let's meet Leanne Payne! Owner of Cherry Lane Scrapbook Shoppe in Mission and a great supporter of
BC Scrapbooking Crop for Kids!
Leanne has taught and sponsored classes, donated prizes and been a crop attendee for many years!
We are thrilled to have her support for yet another year :)
Leanne is a photography enthusiast, avid scrapbooker, organizing nut, family historian, a baker, a gardener, seamstress, bookworm, dog & cat lover and will
find any excuse to be outside.
She spends most of her hours at Cherry Lane Scrapbook Shoppe, teaching classes, chatting with customers, gluing herself to stuff (see photo above!), playing with paper and getting inky. Any "spare time" is spent with her husband and tiny dog and trying to stuff in the all the hobbies above!
5 random or funny things about you:

1. I have a secret dorky dance
2. I procrastinate the heck out of everything... ie: I work well under pressure :)
3. It took me four days to get this questionnaire back to Kristine... see above!
4. I like to wear socks. And flip flops... at the same time.
5. My first job was cleaning pin decks at the bowling alley every Friday night

What kind of Camera do you use?

DSLR, Pentax



How long have you been scrapping?

I've been scrapping in the most basic format (gluing bits in a book) since I was little, and saving even more bits & making sure I wrote down dates & what the photos were about etc... I didn't stumble across modern scrapping until about 10 years ago.



What got you started?

My sister in law's scrapbook of her daughters first year... I saw it, and it was like a light bulb turned on. THIS is PERFECT for all my photos and bits and stories and stuff... I got started right away!



12X12, 8 1/2 X 11, or other?

12x12, double pages and a little bit of pocket scrapbooking to supplement



When do you feel most creative?

Morning... evening... afternoon... whenever I get a chance to sit down at my desk!



Are you a fast scrapper or a slow scrapper?

Sloooowwww. I have to tell myself to make a freaking decision and stick it down! And that really, it IS only paper. You can get more!


Who are your scrapbooking idols/inspirations?

Umm... Tim Holtz is pretty awesome, but not so much for scrapbooking, more for mixed media fun. Scrapbooking? Not sure I can name anyone in particular


Favorite Drink/Food/Candy?

Hot coffee, cold can of Coke, cold bottle of beer on a hot day... chocolate. Vanilla ice cream. Nachos with LOTS of cheese


Favorite Movie/TV Show/Singer/Song?

Don't really watch TV. Don't watch very many movies either. I like watching the original "How the Grinch Stole Christmas" on Christmas morning. Too many artists, songs & genres to list!



Favorite Hobby (other than scrapbooking)?
Reading
Leanne will be instructing a layout class on Saturday, Sept
ember 27th at 9:00-11:00am...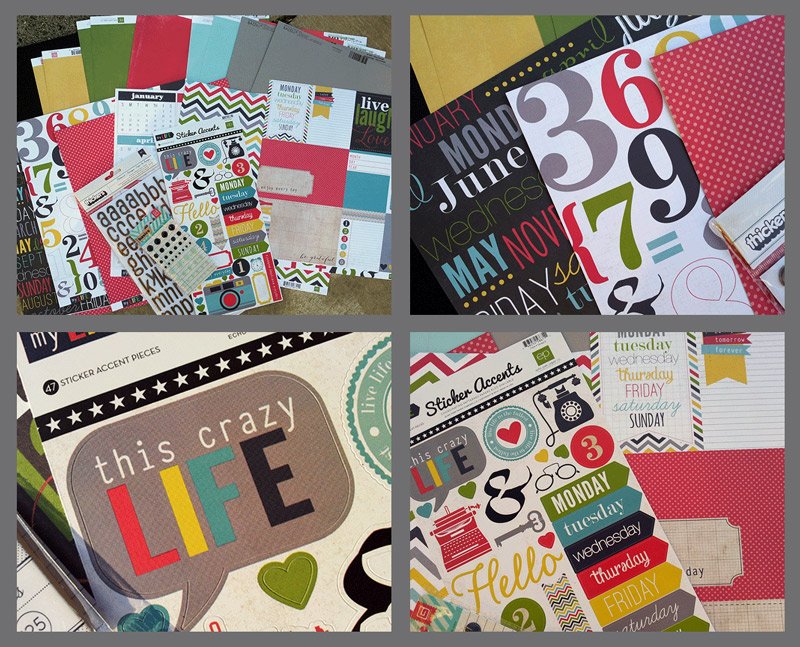 For more
information
on Leanne's class and all of our classes this year head on over to the