We have so many wonderful teachers for you to meet and we hope you are enjoying getting to know some fun facts about each of them!
Today you are meeting Karen Haugland! Karen has been a huge supporter of BC Scrapbooking Crop for Kids since the beginning as an attendee and a sponsor!
"I'm a married mother of three boys, with a work background in textile design. When my first son was a few months old I was invited to my first scrapbooking gathering. I was sold immediately! Seven years ago I was introduced to Close to My Heart. My first order was over $300, my second order was my consultant kit! Just a few months later I attended and taught at my first Crop for Kids event. What a great group of ladies, what a fantastic cause. I've been proud to get more and more involved each successive year."
Random things

1. I love to garden both flowers and veggies and I'm the only one "allowed" to mow our lawn
2. I have a weird obsession with gravity in my scrapbook layouts – things must make gravitational sense, nothing hanging around in space
3. I love to sew, my high school job was in a quilting shop
4. My Husband I got married 3 years to the day after our first date. Remembrance Day, my anniversary is always a holiday and my hubby literally CANNOT forget it.
5. When I was a kid I wanted to be a fashion designer, wound up designing fabrics for household textiles (Tablecloths, placemats, teatowels, duvet covers etc)


What kind of camera do you use?
I own a very nice Cannon Eos Rebel 3i, I love learning to use it and get some great pics, however, most of my photos are taken with my iphone 5 as its with me almost all the time and can quickly and conveniently get real life snaps.
How long have I been scrapping:

16 years
What got me started?

My friend Michelle White hosted a Creative Memories Gathering for our Baby Group
Size to scrapbook?

12 x12 all the way

When do I feel most creative?

Under a deadline, music blaring, candy handy



Fast or Slow scrapper?

Both . . . Slow when I'm in the mood to get really creative with the scrapping, FAST when I'm feeling so far behind and I just want to get the pictures down



Scrapbook Idols?

I don't subscribe to any magazines, or follow any one person. I google and pinterest a LOT and if you looked at my Pins you'd see that I rarely pin the same person twice, I just like what I like.



Favorite Drink?

Wine / Coffee

Food?

Salad with all the bits

Candy?

anything Chocolate



Favorite Movie?

this is my shameful secret: Overboard with Goldie Hawn and Kurt Russell



TV Show?

Currently: Downton Abbey



Singer/ Song?

The Story by Brandi Carlile



Favorite Hobby?

Gardening
Karen will be teaching and sponsoring TWO classes this year! The first class is a Chalkboard Countdown Canvas and it's on Saturday 2:00-4:00pm...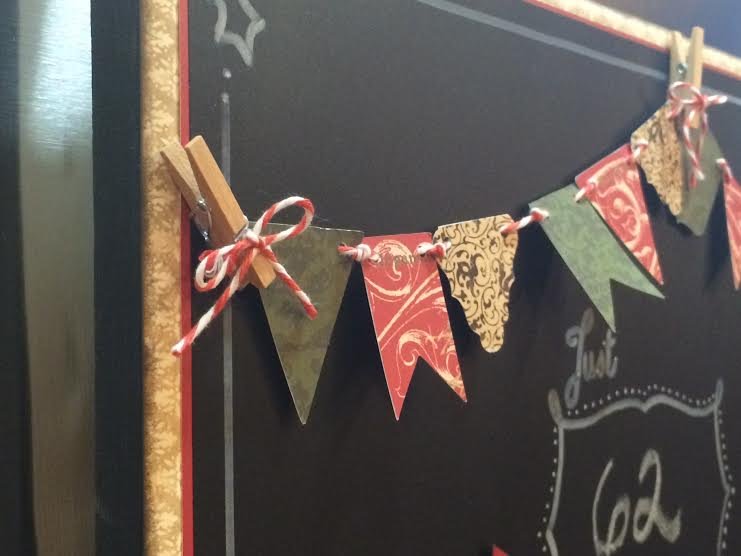 The second class Karen is offering is on Sunday at 9:00-11:00am and it will be a very cute mini-album for all of your summertime and/or holiday photos!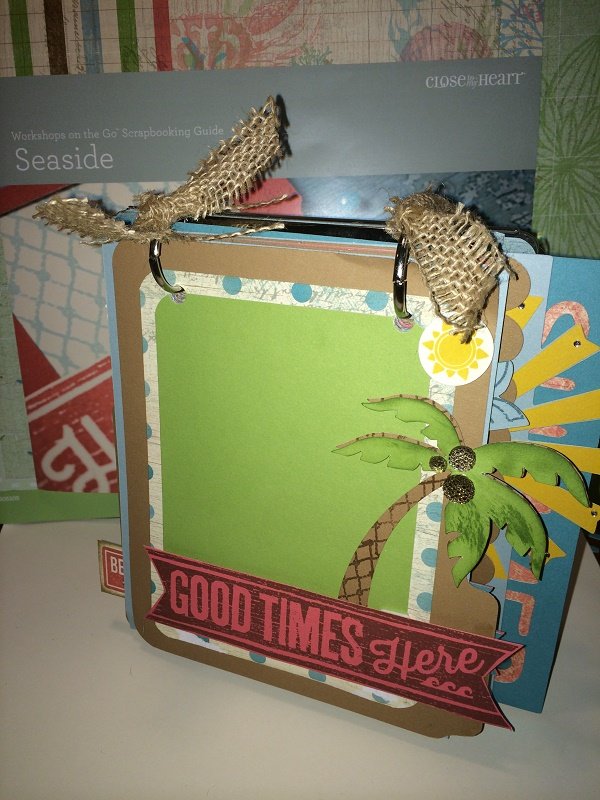 Make sure to check out all the details for Karen's two classes
and all of our classes this year...head on over to the